The Wisdom of Not Knowing: Discovering a Life of Wonder by Embracing Uncertainty by Estelle Frankel,
Thursday May 4, 7:00pm
A deeply affirming exploration of the challenges and possibilities of the unknown--with meditations and exercises that can help transform the fear and uncertainty of "not knowing" into a sense of openness, curiosity, and bravery.
Estelle Frankel
is a practicing psychotherapist and a seasoned teacher of Jewish mysticism and meditation. She was ordained as a rabbinic pastor and spiritual guide (mashpiah ruchanit) by
Rabbi Zalman Schachter-Shalomi
and is one of the spiritual leaders of her local Jewish Renewal community.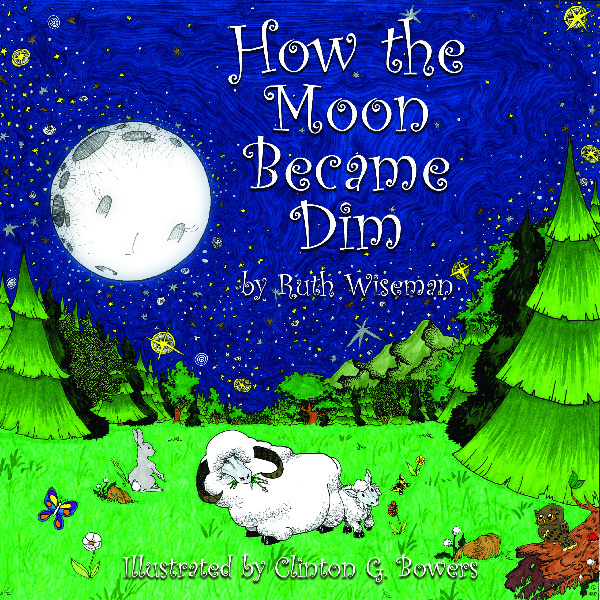 How the Moon Became Dim By Ruth Wiseman,
Sunday May 7, 11:00am

How the Moon Became Dim is inspired by an ancient Hebrew text about the Sun and Moon's creation. Originally, both were the same size and emitted an equal amount of light. The Moon wished to be brighter and more powerful than the Sun. The Master of the Universe taught dear Moon how her value was equal to the Sun and how her special beauty and power is exactly as intended. This valuable teaching helps children learn to discover their own inherent value - just as they were designed by their Creator . An early lesson on dealing with envy and jealousy.
Children's author,
Ruth Wiseman
, uses this story to encourage young readers to know the importance of self-acceptance and the value of their own particular talent - their light for the World.
This Precious Moment: The Wisdom of the Ba'al Shem Tov by Rabbi Burt Jacobson,
Sunday May 21, 3:00pm
This compelling book provides a
short introduction to the wisdom teaching of the Ba'al Shem Tov, by beloved local Rabbi Burt Jacobson. The author's hope is that the teachings and insights found in and between the lines of print in this book will open the reader, not only to an appreciation of the gifts of the Ba'al Shem Tov, but even more to the wonders hidden in each precious moment.

Join us for these wonderful events in May!
Estelle Frankel - May 4, 7:00 pm
Ruth Wiseman - May 7, 11:00 am
Rabbi Burt Jacobson - May 21, 3:00 pm
Afikomen Judaica
3042 Claremont Ave. Berkeley 94705
Books available for purchase